By Teresa Traverse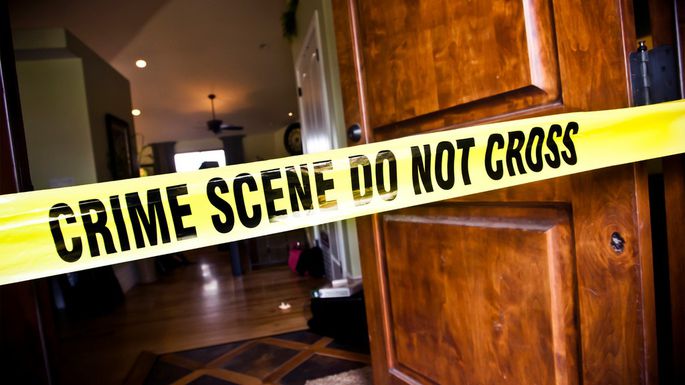 Do you have to disclose a death in a house? Some buyers may prefer not to think about this unpleasant subject, but others may insist on finding out what major life—and end-of-life—events occurred inside a prospective home.
Most sellers know they are obligated to disclose physical defects, like a faulty foundation or mold infestation, but what rules exist about disclosing a death? Let's take a look.
Do sellers have to disclose a death in the house?
In most cases, if someone has passed away peacefully in a house, "there's no legal obligation in most states requiring that [sellers] disclose it," says Jason Wells, attorney and realtor and partner of Wells Law Group in Phoenix, AZ.

However, if you live in California, South Dakota, or Alaska, there are exceptions to the rule. In California, for example, any death on a property (peaceful or otherwise) needs to be disclosed if it occurred within the last three years. The seller must also disclose any known death in the home if the buyer asks. So if you live in one of these three states, check with your state's housing authority.
What about disclosing a violent death?
Violent deaths that occur in a home are a different story. A murder or suicide—especially one that's highly publicized—is considered an event that could stigmatize the property. Like physical damage (water damage, lead paint), this is seen as something that can affect the home's value.
"If it's a violent death, it becomes a marked property that people don't necessarily want to become associated with," says Wells.
Therefore, sellers in most states are required to disclose events like a murder on the property.
If the buyer asks about a death
Regardless of which state you live in, if the buyer asks whether a death has occurred in the home, you are legally required to tell them the truth or risk legal repercussions. If you aren't upfront with a buyer early on, you also run the risk that the buyers may pull out of the agreement because they mistrust you—and assume that you're hiding other things about the property.
Do your research
Katie Walsh, a real estate agent at Keller Williams Legacy One in Chandler, AZ, advises all her buyers to Google the address of the home they're interested in. That might return news stories discussing a crime or murder in the home.
You can also visit Diedinhouse.com, a site that searches through millions of records to determine whether a death has occurred at the address you enter.
It's also a good idea to check a crime map or contact the local police department to get the statistics on crimes in the neighborhood where you're thinking of buying. (Every realtor.com listing has a section with crime data.)